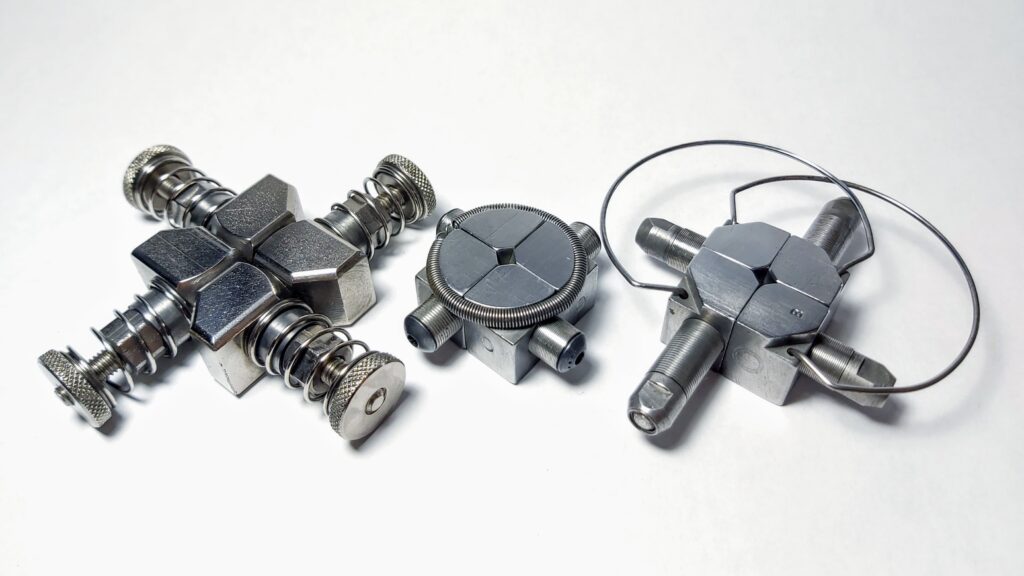 The universal assembly uses hardened grooved sleeves to apply enamel to square, rectangular, and flat wires.
The assemblies are spring loaded and self-adjusting, meaning they can be used in a wide array of applications. We offer several different styles and sizes. Springs, sleeves, and blocks can also be purchased separately as replacement parts.
---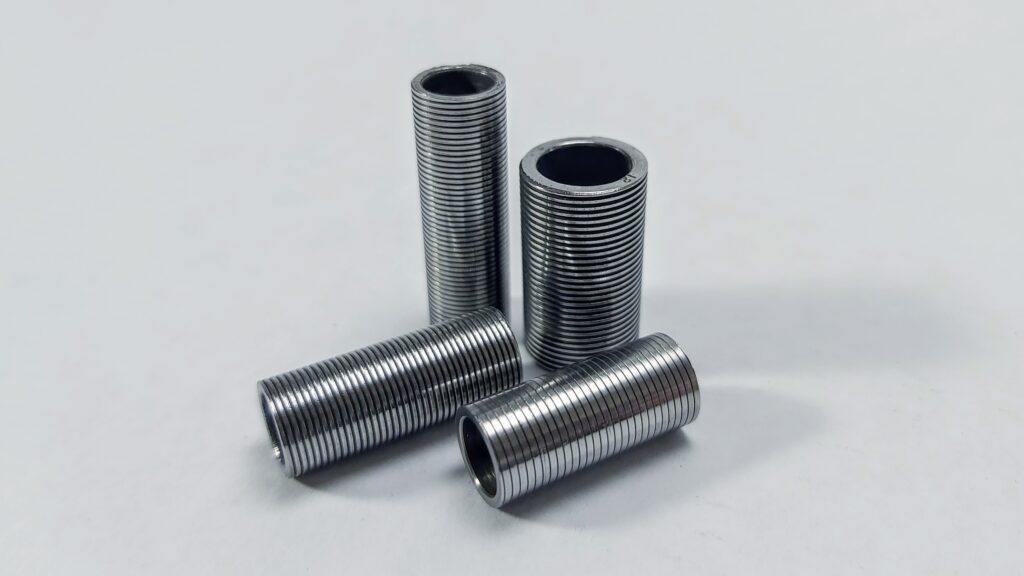 Grooved sleeves are used to provide the coating area on the assemblies. These can be ordered separately in various shapes and thread sizes. The larger the groove, the more enamel that will be allowed to pass through. We can help you calculate what you'll need for your enamel viscosity and machine speeds.